Address: 30355 N 3rd St., P.O. Box 249, Athol, ID 83801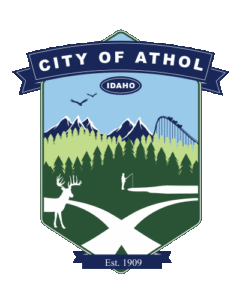 Phone: (208) 683-2101
Website: http://www.cityofathol.us/
Athol residents can use Kootenai County Solid Waste drop off sites near them.  Both north sites are staffed seven days a week from 8:00 a.m. to 5:00 p.m.
Athol site: 7222 E. Howard Rd, Athol – just north of State Highway 54, east of Athol
Chilco site: 20835 N. Ramsey Rd, Rathdrum – between Chilco Road and Diagonal Road
Limited single stream recycling is also available. Recycling containers accept ONLY the following types of materials: newspaper, magazines, office paper, junk mail, phonebooks, corrugated cardboard, paper food packaging (cereal boxes, soda cartons, etc), aluminum cans, and textiles.  Separate cardboard bins are provided along with the single stream containers to offer more recyclable space to better suit the needs of the customers. Just place all of the acceptable recyclable items you have into the rural site recycling bins.
The sites are NOT able to recycle glass, plastics, metal or batteries in these containers.
For more information, please see rural recycling here.