The Panhandle Health District serves Boundary, Bonner, Kootenai, Shoshone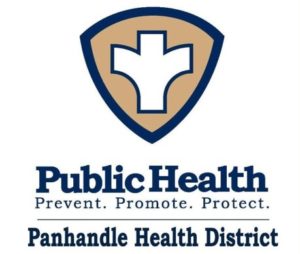 and Benewah Counties through numerous public health programs and services.
Website: http://panhandlehealthdistrict.org/
Kootenai County
Address:
8500 N. Atlas Rd
Hayden, ID 83835
Phone:
(208) 415-5100 (Main), Toll-free: 1(800) 878-2364
Other North Idaho locations
Report a public health risk: http://panhandlehealthdistrict.org/homemain/agency-info/contactstems of Norht Idaho
Environmental Services protects public water system of North Idaho.
Erik Ketner, Program Manager – (208) 415-5220
Contact Environmental Services:
Kootenai Co.: (208) 415-5220
Benewah Co.: (208) 245-4556
Bonner Co.: (208) 265-638
Boundary Co.: (208) 267-5558
Shoshone Co.: (208) 783-0707
Environmental Programs include Water Protection and Solid Waste programs, and Septic Permits and Records.
Water Protection Programs – Water is the most important natural resource on Earth. Protecting water used for human consumption, such as for drinking, cooking, and hand washing is of utmost importance to Panhandle Health District. Our highly trained Environmental Health Specialists inspect and manage critical materials, drinking water, non-domestic waste water, shallow injection wells and water from the Rathdrum-Prairie Aquifer.
Critical Materials Program
Most new and existing businesses located over the Rathdrum Prairie Aquifer are required to report chemicals they store or use onsite, including paint, oil and fuel, by completing a Commercial/Industrial Application form. There is a fee to cover the cost of reviewing this information and starting a file on the facility. An Environmental Health Specialist will conduct biennial inspections and provide technical assistance to businesses that use chemicals at their facility.EXEMPTIONS:The following categories of businesses are not required to submit a Commercial/Industrial Application form:
All residential uses including apartments, senior retirement complexes, etc
Churches
Food service establishments–convenience stores with fuel sales must complete a Commercial/Industrial Application
Child-care centers
Small additions and internal remodels of facilities which do not use or store chemicals
Office buildings
Swimming Pools
Rental storage units intended for personal belongings
Home occupations which do not use or store chemicals, defined by Kootenai County as: An occupation, profession or craft which is customarily incidental to be carried on in a dwelling place and not one in which the use of the premises as a dwelling unit is largely incidental to the occupation carried on, and which occupation is carried on by an immediate member of the family residing within the dwelling place.